Welcome to Citizens Advice Woking
Do you know the average household wastes £300 a year by overpaying for energy?
Find out if you are paying too much for your electricity and gas during Big Energy Savings Week.  Citizens Advice Woking will be hosting a free afternoon Tea Party where one of our energy specialists will be on hand to help you with managing the cost of your energy, as well as give you plenty of helpful advice.
Play our enjoyable Energy BINGO! Game with prizes for the winners and plenty of giveaways for everyone else.  
Events are at The Vyne, Broadway, Knaphill, Woking GU21 2SP at 2pm on Monday 21st January
Moorcroft Day Centre Moorcroft, Old School Place, Westfield, Woking GU22 9LY Thursday 24th January at 1.30pm
Email Lorraine.buchanan@wokingcab.org to reserve your place
Citizens Advice Woking is open to all local clients, providing free, confidential and independent, general advice. Our well qualified volunteer force have undertaken nationally recognised training to guide clients through their problems providing them with options to help make those difficult decisions.
To get started please either visit our Get Advice page or get in contact.  Our contact details can be found on our Contact Us page or in the box on the right of this page.
If you'd like to support us, please visit our dedicated Support Us page or find out about volunteering.
Donations to Citizens Advice Woking are gratefully received via MyDonate
Or why not join Easy Fundraising.  A really easy way to help raise funds for Citizens Advice Woking whilst you shop online: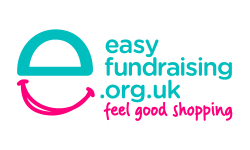 Citizens Advice Woking aims to provide advice and assistance to local clients in all areas of social law and related matters. We have specialist caseworkers in Housing, Employment, Money Advice and Welfare Benefits. We can negotiate on our client's behalf with other people and organisations. If a client is housebound due to a disability or through being a carer, we can sometimes arrange a home visit.